Shanna Friesen, ID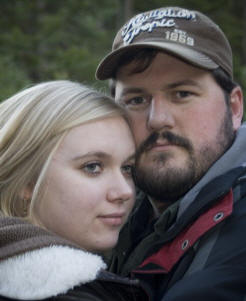 Shanna Friesen here from Bonners Ferry, Idaho. I have lived here for 4 years and my husband Rick and I love the area! I have many hobbies, but to pick a favorite, I'd have to say it would be relaxing in my hammock with a book and a Frappaccino.
My husband and I attend Community Fellowship Church and I work for the Bushnell's at NATHHAN/CHASK. Iíve been helping out here for about 3 years, and I enjoy the work. My job is what amounts to a Jr. Editor for the NATHHAN/CHASK News and I also take care of some of the web site upkeep.
Itís such a blessing to be apart of the ministry here and to work in a positive Christian environment.