Resources Families Use for Autism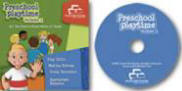 Social Skill Builder
Provides appropriate tools for teaching social skills to children affected by Autism Spectrum Disorder (ASD) and other language/learning difficulties. Social Skill Builder's software series, which includes the CD-ROMs Preschool Playtime, My School Day, My Community, and School Rules!, uses interactive video sequences to imitate real life social scenarios where children commonly interact with peers.
The software teaches children the "rules" of social communication, which include everything from appropriate social touch, body space and speech volume to appropriate classroom behavior and lunchtime interaction.
Social Skill Builder products cater to a wide range of functioning and abilities. At Level 1, children learn key social vocabulary. At Level 2, they answer multiple-choice questions, and at Level 3, they identify social cues. Level 4 allows children to create a novel social response based on the situation.
Jennifer Jacobs Social Skill Builder, Inc.
P.O. Box 2430 Leesburg, VA 20177
866-278-1452
www.socialskillbuilder.com

---
The Great Plains Laboratory
A testing service for many special needs!
The Great Plains Laboratory helps children and adults with conditions such as autism & PDD, ADD/ADHD, Down's Syndrome with autistic-like symptoms, Fibromyalgia, Chronic Fatigue, MS or MS-like symptoms and more! To find our more, go to: www.greatplainslaboratory.com
---
I'm An Aspie - A web site put together by a gentleman with Aspergers who is raising his son with Aspergers and whose goal is to guide and consult anyone with a family member or friend on the Asperger spectrum. www.imanaspie.com
---
PALS
PROGRESSIVE ACADMEIC LEARNING SYSTEM
www.palsprogram.com palsprogram@aol.com
1924 Doe Run Santa Anna, CA 92705 866-725-4357
PALS has been developed by a team, including parent of a child with autism and a school psychologist who works with classes of children with ASD. Research shows that children were able to learn concepts such as before / after, numbers and pronouns. These children had not learned these in the classroom setting.
What is PALS?
PALS is a new software program that provides a comprehensive Applied Behavior Analysis ABA/ Discrete Trial Program. Now ABA is available for home use!
Features:
Assessments: profile of learning needs across the 168 lessons of the program.
Motivation: Animated rewards are fun. Immediate reinforcement of correct responses (Example you're so smart!)
Response And Reinforcement: Incorrect Response is never reinforced. Correct response is always reinforced. This makes our program different from other programs and effective. We get results!
Levels of Difficulty: PALS has 2 CDs. Level one-colors and shapes to pronouns, opposites and auditory memory lessons. Level two—more academic moves from number sequences and before/ after to over 800 sight words.
Reports: Reports can be printed after each session or used to look at long term progress.
Inactivity Buzzer — Timer — Mouse Games
---
Gluten-Free Friends: An Activity Book for Kids
By Nancy Patin Falini, M.A. R.D., L.D.N.
Forward by Dr. Alessio Fansano, MD
Gluten-Free Friends: An Activity Book for Kids is an award-winning activity book for 4—11 year old children with gluten sensitivity. Depending on the child's cognition it may be used for younger and older children as well. It also describes methods to eliminate casein making it useful for the autistic community. Through an enticing, delightful, optimistic story and abundant multi-sensory learning activities the child becomes empowered with the ability to independently make gluten-free food choices even in the face of peer pressure.
Methods to manage the fundamental intricacies of the gluten-free diet are addressed as well as good overall nutrition. In addition to parents the book may also be used by healthcare providers, educators and therapists. Nancy Patin Falini, a dietician in private practice specializing in celiac disease and the gluten-free diet, is the author. She is also a homeschooling mom with some special needs children. Dr. Alessio Fansano, MD, an internationally renowned pediatric gastroenterologist, wrote the forward.
This book sells for $18.95 with a price reduction for 10 or more orders.
It is available from the publisher Savory Palate at www.savorypalate.com or 1-800-741-5418
---
Finding God in Autism
New book! New website! www.findinggodinautism.com A devotional book for parents of children who are on the Autism Spectrum. Get hope, strength and answers to your tough questions
---
ABA4Autism.com and the Psychology Department at the University of Tennessee at Martin are conducting a second survey on the causes of Autism Spectrum Disorders (ASD). This survey is for mothers of children with ASD as well as mothers of normally developing children who are ten years of age or younger. Mothers who participate in the survey will receive a free ABA program to teach their child to follow directions as well as free ABA mini programs for common problems like sharing.
To take the survey please go to http://www.aba4autism.com
---
IEP Individual Education Planning For The Handicapped Student
By Deborah Mills
If you are looking for the ideal, one-size-fits-all curriculum for the child with autism, sorry, but there isn't. Autism really varies in severity and ability. We are all customizing various resources to make a tailored program just for our child. Families working with autism use different kindergarten curriculums, speech and language resources, books that teach concepts such as right and left, and early math. Once a child is reading and understanding, much more variety is available. Whichever program you are comfortable with, breaking the ideas and concepts into bite size pieces will best suit. Here is what we are using for young children with autism who are just learning to talk (4-7 years old) and above. Before this age, we are doing character development and potty training. If you are a current member of NATHHAN with a password, remember to look under articles by subject for more information and resources. If you don't see your favorite resource here, please e-mail us and let us know so others can have success too!

IEP's are now easy! You can create a professional looking IEP specific to the special needs of your child with this easy to use fill-in- the-blank IEP format for all ages, grades and skill levels. It includes a Chronological Age-Appropriate Activities listing organized by life-space domains that offers a non-exhaustive menu of ideas from which to draw. Learn more about the IEP planner
---
Luke's Life List- A Check List of Skills According to Luke 2:52. IEP planner by Joyce Herzog Step by Step Express to Adulthood, Cradle through Adolescence Checklist of skills 800-745-8212 www.joyceherzog.com
---
Straight Talk
1st Straight Talk (A Parent's Guide to Childhood Mispronunciation) By Marisa Lapish
2nd Straight Talk (A Parent's Guide to Language Development) Marisa Lapish and Tom & Sherry Bushnell
Both Available through NATHHAN Click Here for more information about Straight Talk
---
Home Schooling Children with Special Needs
by Sharon Hensley, M.A.
Almaden Valley Christian School
6291 Vegas Dr.
San Jose, CA 95120
(408) 997-0290
E-mail Sharon at: sharonavcs@aol.com
---
Help your child communicate with the Stages Learning Materials ---Full-color, photographic flash cards that have been professionally designed to teach children with autism. Call Stages Learning Materials to order or for your free color brochure: Toll-Free (888) 501-8880.
---
Communication/Speech/Language The catalogs listed here have resources listed that work for families dealing with autism. Call and order catalogs. Learn a lot just by reading them and their suggestions.
---
Too Wise To Be Mistaken, Too Good To Be Unkind By Cathy Steere
A family dealing with autism, professionals, homeschooling and successfully using Biblical Child
Training.
3406 Summit Boulevard Sand Springs, OK 74063 (918) 245-1500 www.graceandtruthbooks.com
---
Mom, Nathan's On The Roof Again!
By Deborah Miracle
An excellent look at one families solutions for autism from a more natural perspective.
6513 Solandra DR. S.
Jacksonville, FL 32210
904 -778- 7114
---
Shepherd Boy -Strategies for Autism NEW ADDRESS
4241 Faye Drive Olive Branch, MS 38654 662-893-0611 CShepherdboy@cs.com www.shepherdboy.org Hands-on, practical ideas for working with individuals with autism and related disabilities.
---
First Grade: Learning at Home- Ann Ward
An excellent manual to use in planning an IEP or year's program for pre-school to first grade level learners.
---
The First 2,500 words of spoken English -ILLUSTRATED
by Gerald Stemach, MA, CCC - William B. Williams, MA
Offered through Academic Therapy publications
---
FAUS Feingold Association of the United States
The Feingold Cookbook For Hyperactive Children and Others With Problems Associated with Food Additives and Salicylates
Ben F. Feingold, M.D. and Helene S. Feingold
This book has been written in response to requests from families throughout the world who have hyperactive children. Dr. Feingold explains the problems of dietary management, and provides lists of forbidden foods. A family cookbook!
P.O. Box 6550 Alexandria, VA 22306 (703) 768-FAUS
The Feingold Association of the United States are non-profit volunteer organizations whose purposes are to support their members in the implementation of the Feingold Program and to generate public awareness of the potential role of foods and synthetic additives in behavior, learning and health problems.
---
Climbing the Mountain
Article by Cynthia L. Simmons
Each morning I stood at my door praying before I left the bedroom to teach Caleb. I am a homeschool mother; I work at home teaching all day. Crying out to God is my lifeline because instructing Caleb takes more strength and wisdom than I have. Caleb is my fifth and youngest child. He has ADD, visual motor integration, sensory integration among many other disabilities. Nothing is easy to learn. Both of us need God's help.
"Caleb, Caleb, where are you? We need to start school," I called. Caleb answered with screams. His round face turned red and wrinkled with anger.
"I hate school. Why do they make it hard? I hate them," Caleb said.
"Caleb, go to the office and sit down. We will start with geoboard." Again, he screamed. After much persuasion, I saw Caleb's chubby body inch toward our office and schoolroom.
Later in the office, I tried to get him to focus on the geoboard. A geoboard is a tool I used to teach Caleb shapes and their positions because he reverses letters and numbers. At that time, I used a five-pin geoboard. It is an eight-inch square piece of wood with five nails. The first four nails are in the shape of a square with a single nail centered in the middle of the square. The teacher makes shapes on paper with dots that corresponded to the position of the nails. The student copies the shape with rubber bands onto the geoboard. Later, the teacher asks the student to draw the shape on paper once he learns to complete the shape with rubber bands.
"Caleb, you need to look carefully at the shape you are copying. It is not on the left side," I instructed.
"Does the cat like it when I pick him up?" Caleb's cocoa brown eyes focused on the neighbor's cat outside.
"Caleb we are talking about this shape in front of you. Do you see it? It is a triangle and it is on the left side."
"Do cats like cars?" I noticed Caleb's eyes follow the car as it passed our house.
"Caleb, do you hear me? We are now working on learning this shape."
"Does Mr. Knightly like to play wif (poor diction) the cat outside?" he asked as he ran his short fingers through his straight blond hair.
"I cannot understand you. Besides, we are not talking about cats," I said with a sigh.
"Does Mr. Knightly like to play WIV other cats?" Caleb yelled and frowned.
"Caleb, you need to say wiTH. Use your tongue to touch the bottom of your teeth." I allowed him to get off the subject to correct his diction. We were accomplishing nothing anyway.
"WIV cats!" Caleb's high-pitched voice was tinged with tears and anger.
"Caleb, let's say the 'th' sound. Say it with me. TH. That was better, now let's say it again," I said.
My lesson ended when Caleb lost all control over his temper and screeched. Throwing himself on the floor, he bellowed with pent-up frustration. I knew that I had continued with that lesson too long. The work I asked him to do was not just hard – it hurt. I knew what I had to do. I sat down on the floor and took Caleb in my arms and squeezed. After ten minutes or so, his screams subsided and I tried to return to teaching the shape.
"Look at my hands, Caleb. I have my fingers over the diagonal line. Can you copy it?" Caleb made a line that was not straight, but not diagonal either.
"No, let's try again. Watch my pen." I held my pen over the line.
"I hate this. I hate you. Why do they make this hard?" He threw the rubber band across the room and hit the table with his hand.
"Caleb, you may not say that you hate me." He began to cry again. "It is okay to say, 'This is hard. I don't like it.' Just don't tell me you hate me." I got a whimper as an answer. I knew he felt frustrated. Anger boiled inside him because he wanted to do what I asked, but could not. Teaching him was one job, but he needed to learn how to handle the anger, too.
Finishing with Caleb, I started talking to Daniel, Caleb's older brother, about his school.
"Daniel, let me see your math," I said.
"Mom, will you be my best, best friend?" Caleb interrupted.
"Caleb, I'm now teaching your brother. Can you please play in your room?" I asked. Caleb had my complete attention all morning. I didn't have the energy to deal with more of his screams while I helped Daniel.
"Mom, will you be my best, best, best, best friend?" Caleb asked with pleading eyes.
I had explained to Caleb that mothers and best friends were not the same. Today, however, I did not want to repeat that speech. I had finished Caleb's school and Daniel needed my time. How could I teach two at the same time? I wondered if Caleb was jealous. I think God gave me the correct answer that day because I realized what he wanted to know. Caleb was asking if I loved him – just the way he was.
"Caleb, you are my son. I love you so much." I reached out to grab him and gave him a long hug. He liked me to squeeze hard. When I let go, Caleb smiled and wandered off with a contented smile.
Days passed. We repeated our drills and Caleb screamed. At times, Caleb refused to budge. Those were the times I told him stories. Caleb thinks in pictures so I try to make my stories and explanations concrete.
"Caleb, do you know who you were named after?" I knew that this story would capture his attention.
"No, but was he in the Bible?" He listened without interruption.
"Yes, his name was Caleb. He was one of the twelve spies sent into Canaan. The Israelites had come to the borders of the land of Canaan. Moses needed spies to gather information. Moses sent in twelve spies. However, ten of the spies saw the giants who lived in the land. They decided it was too hard. Joshua and Caleb were the only two who believed that God had the power to help them overcome the giants. The people of Israel did not believe God, so the Israelites had to wait forty more years to enter the land. Later, when Caleb was an old man he had to destroy those giants. He had to climb a mountain to do it. Even though he was old, Caleb trusted God and climbed that mountain. Caleb, you have a mountain to climb, too. God is big enough to help you do it. There are rocks in front of the door of your mind. The door is locked and chained. You and I need to move those rocks and take off the chain. Then we can unlock the door so you can think better."
"Moving rocks is hard." He had listened with interest. Now, his face was serious and solemn.
"Yes, it is, but God can help us," I said.
"It will be hard," Caleb answered. I saw fear on his face.
"Yes, but we can do it with God's help. Will you let me help you?" I asked.
"Yes," he whispered with a sigh. He was six and he felt overwhelmed.
One day I noticed that Caleb completed his geoboard without tears or errors. I gave him the same shape, but rotated. He looked at the geoboard and then at the design. Without hesitation, he turned the geoboard to match the position of my drawing. After months of constant practice, he had mastered the five-pin geoboard. This was a small step. With God's help, we had moved one rock that blockaded the door of his mind. Caleb and I celebrated our triumph. We learned to thank God for little victories.